How this Boot Camp Workout is Different
Boot Camp Workouts are a challenging and fun approach to approach your long term fitness goals
Boot camps are designed to build strength and fitness through a variety of exercises and movements, in a group setting.
GRITLABS workouts are NOT Your Ordinary Boot Camp Workout
We've developed an approach to group fitness that works for all types of fitness levels. Our Boot Camps are high energy, total body fitness, and most of all, they' re fun!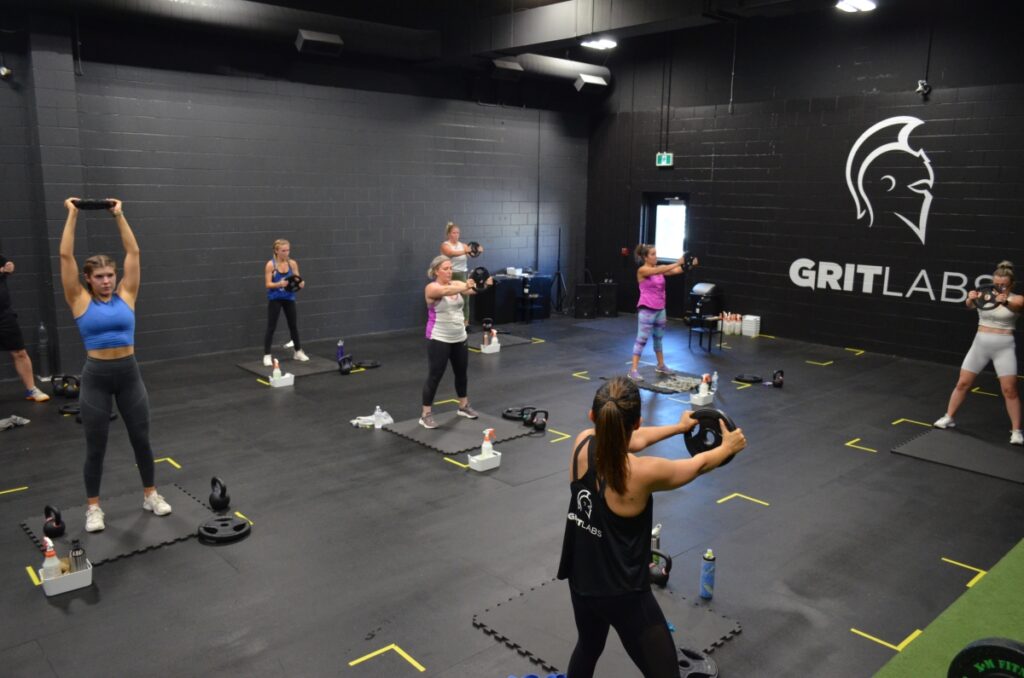 How is the GRITLABS Boot Camp Studio different from other boot camp workouts?
At Gritlabs, we believe in human connection over technology.
That means no TV screens, no buzzers, and most importantly: no distractions. With trainers that will push your strength and conditioning routine to the next level, you can experience all of the best features that group training has to offer.
Our Burlington boot camp is designed to surprise you every day.
Our workouts are always changing, keeping your mind and body active and engaged in new ways. The workout is focused around high intensity interval training, arranged as short bursts of very hard work that will push you to your physical and mental limits.
Our clients come back to GRITLABS boot camp time and time again because they love the community and the trainers.
When working out with us, you'll experience the ultimate society of individuals who are dedicated to meeting their fitness goals. Surrounding yourself with like-minded individuals is a great way to stay motivated and continue on your path to weight loss – or whatever your fitness goals may be.
The community and trainers at GRITLABS genuinely care about your goals.
We're not here to just work you out; we're here to build you into the best version of yourself that you can be. Every time you set foot in our gym, you are embraced by a community that is dedicated to your fitness needs.
The energy is always high in our studios.
We crank up the music—and not just any music—but the type that will put you into an elevated zone. All of our tracks are hand selected and streamed for the entire group, furthering embodying our sense of community. No more headphones where you are forced to detach your surroundings; this is a genuine group fitness workout.
At the end of the day, we know that you are looking for results.
And results are exactly what we provide. When you commit to the Gritlabs process, the results are sure to speak for themselves with your new body. You're going to love the transformation of your body, and be confident that your fitness goals are met. Whether you want to lose weight, build muscle, or just improve your overall health, our high intensity boot camp workout is the way to go.
At the end of each session, we conduct a small group meditation for one minute.
This is quite powerful, and one of the foundations of what we do here at GRITLABS. We believe that mindfulness and fitness go hand in hand—it's so important to merge the body with the mind. By taking some extra time at the end of a session to deeply attend to your body and the progress your making will help to keep you grounded in your goals and connected to your inner self.
If you're looking for a new style of boot camp workout that is rooted in community, GRITLABS is the place for you!
Our studios would love to have you! Start your one-week free trial or choose one of our memberships and get started on a stronger, fitter happier you.