THE GRITLABS STORY
GRITLABS originated from humble beginnings at a car park in Dubai. It was August 2013, and the GRITLABS team set out to help change as many lives as possible through the basics of nutrition and exercise. With only five hotel employees attending the first few sessions, GRITLABS quickly gained traction. Soon, 15-20 individuals were participating in the two morning sessions each week. By 2015, GRITLABS had 35+ participants per session with three sessions per week.
After five years, the car park circuit training had impacted multiple lives, driving various individuals to become more active, alter their perspective on food, and increase their self-worth. For our team, it was motivating to see their change reflected in their image, the level of their confidence, and their overall happiness. Today, GRITLABS is thrilled to bring this exact concept and high energy to Canada with the opening of its first Canadian GRITLABS studio.
Moments from Bootcamp Sessions in Dubai
THE GRITLABS TEAM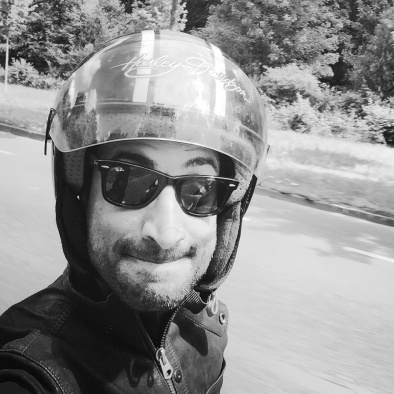 ANSHUL
Business Owner, Health & Fitness Coach
Fitness is … a journey, a very subtle alchemy that will help you find and become whatever you want to be.
15 years of my career were well spent in hospitality and managing some stunning hotels in Dubai. My life went through a complete transformation in year 2013 with circuit training and weight-loss. I was 22 pounds lighter and in the best shape of my life! I wanted as many hotel colleagues to experience this change and started offering circuit training at the basement car park – and that's where GRITLABS was born as an idea in 2013.
What I am passionate about is … life-long learning and transformation of mind, body and soul. We will die once but we live every day, but why live the same life every day? Let's break our mental barriers and become the best version of ourselves. Whether it's fitness or corporate career, the mantra is the same: Do what you love and try something new every day.
What motivates me daily is … discovering the connectedness between nutrition, body and mind.
My true fulfillment comes from seeing changes and results in people.
What I love the most … dogs, watches, traveling and Boot Camp with good music.
KANIKA
Business Owner & Coach
Fitness is … not a passion for me but a way of life, a part of my identity, as integral to me as water and oxygen to our bodies.
I have been involved in competitive sports for as long as I can remember including, running, swimming and track & field. Although I had good success in these sports running is where I really excelled, having been able to win multiple championship titles as a junior as well as area and national titles as a pro.
I graduated with a master's degree in business administration and have spent over 6 years in leading human resources operations and teams internationally. However, I wanted to continue to pursue my love of fitness and moved forward with getting certified as a group trainer.
I joined Anshul in 2015 and have not looked back since.
What I am passionate about is … sharing this love for fitness with everyone around me.
These high intensity boot camp sessions have become my playground, and this studio my home. I've learned that it never gets easier in here, you just get stronger and fitter every time you walk through those doors.  
What motivates me daily is …the challenge to push myself harder each day. I'm greatly dedicated to believing that fitness can be so much more fun than just lifting weights.
If I'm not jumping off a plane …you will find me pushing a kindred soul for that extra burpee, or you can find my friendly face behind the desk, ready to help people achieve their goals.
What I love the most … dogs, traveling, cheese and more cheese.